Featured Marina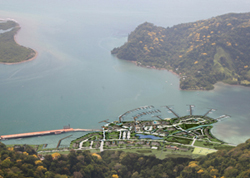 INQUIRE NOW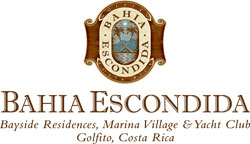 Bahia Escondida
General History: Golfito, Costa Rica
History Built in the late 1930s by the United Fruit Company, now known as Chiquita Brands, Golfito enjoyed a magnificent heyday as the centerpiece of the banana production industry during much of the 20th century. In fact, over ninety percent of the country's banana exports during the 1950s were grown and distributed from Golfito's quiet shores.
Chosen by United Fruit executives for its calm, deep waters, Golfito provided a safe, natural harbor for loading the fruit company's "Great White Fleet" of banana boats, aptly named for their fresh white paint, which reflected the sun's hot, tropical rays.
As United Fruit witnessed continued success in its Golfito operations, the company invested heavily in the construction of new roads, homes, schools, banks and hospitals, and with the help of the Atlantic Railroad, a project originally started in 1871 by one of United Fruit's founders, Golfito was transformed from a vast wilderness to a true Banana Republic.
Marina Information
Located within the Golfe Dolce Bay in Golfito Costa Rica, Bahia Escondida will be the most advanced Costa Rica marina in the area. By the end of construction, this Costa Rica Marina will provide 231 marina slips ranging from 45-260 feet. As added features the marina will also include golf cart concierge and a high speed fuel dock.The marina slips will most likely start in the low $300,000 range.
Yacht Transporation
Golfito is the only safe protected harbour in Central America where the leading yacht transporation companies "pick-up" and "drop-off" vesells. To arrange yacht-transporation service we recommend you contact either Dockwise (http://www.yacht-transport.com/) or Yachtpath International (http://www.yachtpath.com/)
Features
Aside from the marina, a bayside village is also being built which includes town homes, private residences, boutique shops, restaurants, a hotel, yacht club, spa, and pool for all the Costa Rica marina slip owners. Nearby exists a hospital and airport for all our Costa Rica marina slip owners needs. For the children, an eco-adventure center is being built to allow them to marvel at what National Geographic calls one of the most diverse eco-systems in the Americas. The Costa Rica marina also features covered piers and a casino for after hours entertainment. On top of it all, this part of Costa Rica houses its largest rainforest, world class fishing, surfing, hiking, walking, golfing, diving, boating, and miles of beaches.
Ownership
Ownership will be sold as non-equity yacht slip memberships, (similar to Emerald Bay Marina in the Bahamas) and residences will be in the form of a private residence club.
Sales
Digital Capital International Sales Group is no longer the project's exclusive sales representative. The developer is selling direct now.
Information
For more information, please call (866) 50-BAHIA or visit Bahia Escondida.